Description:
I don't think there's anything on this site that I'm looking for that I haven't already found. SO. Pulling a [Doll] and saying adios. We'll see how long I'm gone.
[

I am a MMO addict.

]
I'm here because I like looking at naked people and dirty talk.
(Just because I like it doesn't mean it's all I want to do)
and because me and my super sexy awesome hubby [
Deleted user
] are looking to spicy up the mix and maybe have someone join us for some fun between the sheets... or various other places around the house!
[
Those one things....
]
I'm pretty simple, I don't work, no school.
I'm pretty easily entertained.
I hate describing myself.
Likes:
<WoW
Rift>
<LoL
Music>
<Candy
Watching>
<Dr Pepper
Toys>
<Orgasms
Books - I read, a lot.>
Dislikes:
<People that don't take the time to write out "you" or "are".. If you cant take the time to type it out, I probably wont have time to respond. /c:
Those weird people... you know the ones.>
<Assholes
People without pictures>
Show content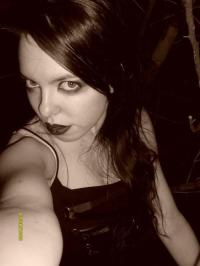 [
Doll
] <3 <3
stole my panties! and shes using them! as hats! >.<
ilubsherlongti
me