Ryan & I w/ Santa! I was put on his naughty list b/c I told Santa I wanted him for Christmas!
Description: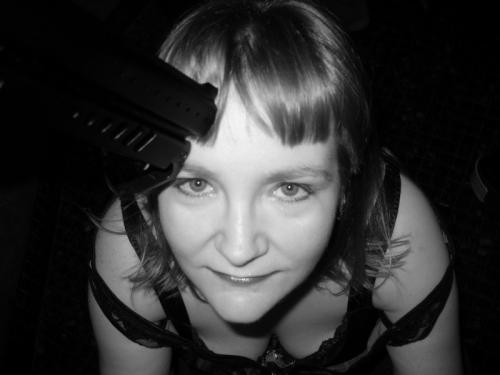 Is this pic hot or what?
That's right! I have gone BITCH mode on ALL of you!And as I have said on my facebook-IF YOU DON'T LIKE WHAT IS ON MY FUCKING PROFILE THEN DON'T FUCKING READ IT!!!
YOU SEE THIS MAN![
Shadz
] HE'S MINE! DO YOU GET IT! HE LIVES WITH ME & SLEEPS IN MY BED & IN MY HOUSE WITH ME! HE FUCKS ME & ONLY ME! - NOT YOU! THIS SITE IS A FANTACY LAND - THAT MEANS NOT REAL! IF HE IS TALKING TO YOU THEN YOU ARE THE FANTACY! I'M THE REALLITY! SO IF YOU DUMB BITCHES ON HERE WANT TO KEEP PLAYING GAMES WITH ME THEN I WILL SHOW YOU I'M NOT AFFRAID TO PROTECT WHAT IS MINE! SO IN SHORT THE LAST THING YOU WILL EVER HEAR WILL BE:
And shepherds we shall be, for thee my Lord for thee, power hath descended forth from thy hand,that our feet may swiftly carry out thy command, We shall flow a river forth to thee, and teeming with souls shall it ever be.
In nomine Parris, et Filu, et Spiritus Sancti
NOW FOR YOU STUPID ASS MEN ON HERE THAT DON'T KNOW HOW TO READ:
I HAVE MY DICK! I DON'T WANT OR NEED YOURS!
My Fake Family (ask and i will add you)
My Number 1: [
The Saintly Sister
]- that's right, me!
My Sister (s): [
eowyn
] [
RitoriMisu
]
My Brother (s): [
Bain
] [
hjj jjj
] [
A is for apple
] [
Nekko Fox
] [
mysticdragon
]
My Children: [
AlienKitten
][
Lady Hitachiin
]
My Pack: see Sisters,Brothe
rs & Children
My Alpha: [Shadz]
My Angel:
My Devil:
My Wife: not on here
My Fiance: [Shadz]
My Warrior: [Bain]
My Muses: [A is for apple] [Nekko Fox] [eowyn]
My Super Hero: [hjj jjj]
My Freak: [AlienKitten]
My Goth:
My Slave: Lavender - not on here anymore
My Punk (Fuck emo's): [pUnk] - duh & [Lady Hitachiin]
My Sinful Pleasure: [mysticdragon]
My Dirty Little Secret: Wouldn't you like to know!
My Soulmate: Robert Sanderson- RIP Bobby!






| | |
| --- | --- |
| This member is a fan of these wiki-pages: | |
And of 5 more wiki-pages.
List them