Description:
at 6'1" pretty fit in the army curretnly training like to talk and friendly
[
ladyofblood
] is my mistress be nice ur u'll find and m16 next 2 ur head when u wake
[
Lonely Lady
]is my owner u touch ill find u and u will not c another day
fav quote *i would rather be hated 4 who i am the be loved 4 who i'm not* got from a friend (Rachel and she is hot)
other fav quote *yah never know wat things could amount to sum amount to nothin while others amount to greatness but even the greatest fad away* (great-grandfat
her 1903-1999)

ppl to much anymore doubt on the life and state or others souls in which the common person is birdin by this while others feel less yet other feel even deeper sarrow into which only there minds dare to engage into a struggle in themselves---my own qoute on ppl

2 the soldier
myself SPC brake got it from myspace

Take a man and put him alone,
Put him twelve thousand miles from home.
Empty his heart of all but blood,
Make him live in sand, in mud.
This is the life I have to live,
This the soul to God I give.
You have your parties and drink your beer,
While young men are dying over here.
Play your poilitics and have your fun,
Then refuse to use a gun.
There's nothing else for you to do,
Then I'm supposed to die for you?
There is one thing that you should know;
And that's where I think you should go!
I'm already here and it's too late.
I've traded all my love for all this hate.
I'll hate you till the day I die.
You made me hear my buddy cry.
I saw his leg and his blood shed,
Then I heard them say, "This one's dead".
It was a large price for him to pay,
To let you live another day.
He had the guts to fight and die,
To keep the freedom you live by.
By his dying, your life he buys,
But who cares if a soldier dies!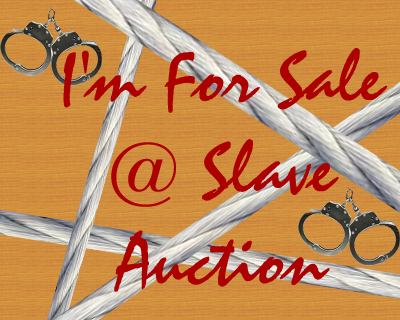 slave auction

- = things done...x=things not done

(-) I HAVE BEEN DRUNK
(-) I HAVE SMOKED POT
(-) I HAVE KISSED A MEMBER OF THE OPPOSITE SEX
(x) I HAVE KISSED A MEMBER OF THE SAME SEX
(-) I CRASHED INTO A FRIEND'S CAR
(x) I BEEN TO JAPAN
(-) I RODE IN A TAXI
(-) I HAD ANAL SEX
(-) I HAVE BEEN IN LOVE
(-) I HAD SEX
(-) I HAVE HAD SEX IN PUBLIC
(-) I HAVE BEEN DUMPED
(x) I SHOPLIFTED
(-) I HAVE BEEN FIRED
(-) I BEEN IN A FIST FIGHT
(x) I HAD A THREESOME
(-) I BEEN SNUCK OUT OF MY PARENT'S HOUSE
(-) I BEEN TIED UP (SEXUALLY)
(x) I BEEN CAUGHT MASTURBATING
(x) I PISSED ON MYSELF
(x) I HAD SEX WITH A MEMBER OF THE SAME SEX
(-) I BEEN ARRESTED
(-) I MADE OUT WITH A STRANGER
(-)I STOLE SOMETHING FROM MY JOB
(-)I WENT ON A BLIND DATE
(-) I LIED TO A FRIEND
(-)I HAD A CRUSH ON A TEACHER
(-)I SKIPPED SCHOOL
(-) I SLEPT WITH A CO-WORKER
(x) I BEEN SKYDIVING
(-) I HAVE BEEN DUMPSTER DIVING FOR FUN
(-) I WALKED IN ON FRIENDS HAVING SEX
(x) WALKED IN ON MY PARENTS HAVING SEX eww
(-) I HAVE BEEN CAUGHT HAVING SEX
(-) I LIED JUST TO COVER MY OWN ASS
(-) I CUT SOMEONE AND MADE THEM BLEED
(x)I TOLD SOMEONE I LOVED THEM JUST TO MAKE ME OR THEM FEEL BETTER OR LIED ABOUT LOVEING SOMEONE PERIOD
(-) I EGGED A RANDOM CAR
(-) I BEEN TO A DIFFERENT COUNTRY
(-) I BEEN IN THE BACKSEAT OF A POLICE CAR
(-) I EGGED A RANDOM HOUSE
(-) I BEEN EXPELLED/SUSPENDED
(x) I CHEATED ON MY BOYFRIEND/GIRLFRIEND
(x) I FLED THE AUTHORITIES OF A FORIEN LAND
(-) I HAD SEX ON A BUS
(-) I MADE A BOMB THREAT

QUIZ TIME

*Are you a virgin? no
*Age of First Kiss? Real kiss? 12
*Age you first masturbated? 13
*Age you first had been fingered/ had a hand-job? 14
*Age first had recieved oral sex? 15
*Age first given oral sex? 16
*Age lost virginity? 16
*Favorite sex position? Doggie Style
*Do you make booty calls? Yeh
*Have you responded to a booty call? Yes
*Had sex with a member of the opposite sex?yah
*Had sex with a member of the same sex? No
*Had oral sex? Yes
*Had anal sex? Yes
*Had sex with someone you met online? YES
*Had sex with someone you met on MySpace? yes
*Kissed anyone you met on MySpace? yes
*The last time you had sex was? yesterday
*The last time you fooled around with someone? yesterday
*Had cyber sex? Yes
*Kissed a member of the same sex? No
*Number of memebers you kissed of the same sex is? none
*Kissed in public? Yes
*Used more than 3 positions in one session? YES
*Devoted a whole day to sex? yes
*Had noise complaints from neighbors during a sex session? yah
*Received open praise for sexual technique? Yes
*Fallen or lost balance during sex? yah but i was drunk
*Brought partner to climax using only hands? yes yes
*Brought partner to climax using only mouth? yah
*Had sex while totally dressed? half dressed
*Had sex while standing up? Yes
*Had sex in the kitchen? Yes
*Had sex in your bedroom? Yep
*Had sex in the laundry room? yah
*Had sex in your bed? Yep
*Had sex in your parents bed? no
*Had sex on a table? Yes
*Had sex in a bathroom? of course
*Had sex during a party? Yes
*Had drunkin sex? Yes
*Exotically licked feet or sucked toes? No yuck
*Exotically likced someone's nipple? yes
*Had sex during her/your "monthly visit"? yah in the shower
*Used whipped cream/soft chocolate erotically? no chocolate syrup count then yah
*Used ice erotically? Yes
*Used hot melted wax erotically? no want 2 try that tho
*Shaved your pubic hair? trim
*Used a sex toy? yah
*Own a sex toy? no
*Used an inanimate object (bottle, candle, etc.)? Yes
*Obtained money or a favor for sex? Yep
*Paid or granted a favor for sex? Yep
*Given sex in sympathy? almost
*Had sex with a virgin? Yes
*Ever cheated on someone? NO
*Been with someone 10 years older/younger than you? No
*Had sex with your best friend of the opposite sex? yes
*What is the most you've done with them? sex ovisely
*Had sex with just a friend? Yes
*Had sex with anothers mate? yes
*Had sex with a teacher? No i wanted 2 sumtime
*Had sex with a boss? yes
*Had sex with a relative? yah b4 step sister
*Had sex with a pet? NO
*Had sex with someone the same day that you met them? yah
*Had sex with someone whose name you didn't know? yah
*Had sex with someone you never spoke to/spoke different languages? No
*Had more than 20 sexual partners? No
*Had more than 10 sexual partners? yes
*Had more than 5 sexual partners? yes
*Had more than 3 sexual partners? Yes
*Had two separate sexual partners within 24 hours? No
*Made out with more than 20 different people? Yes
*Fooled around with more than 20 different people? Yes
*Fooled around with more than 10 different people? Yes
*Had a menage-a-trois? Yes
*Had group sex (more than 3)? No want 2
*Participated in a swap/swinging club? No
*Had two regular partners at the same time? No
*Had sex in a public place? Yes
*Had sex outdoors in broad daylight? yes
*Had sex on the roof of a building? yes
*Had sex in a stationary car? yes
*Had sex in a taxi cab? No
*Had sex in a moving car? Not yet
*Are you a member of the mile high club? No
*Had sex outdoors at night? Yes
*Had two sexual partners at the same time unaware of each other? No
*Had sex in the host's bedroom while a day guest (party/social visit)? yes
*Had sex in the host's bedrom while an overnight guest? Yes
*Had sex in a public room while an overnight guest? no wanted 2 almost did
*Had sex at your office or other work area? yes
*Met partner during work hours to have sex? Yes
*Had sex in a public restroom? yes
*Had sex on public transportation (bus, train, taxi, etc.)? No
*Had sex in a dark theatre? No wanted 2
*Had sex in the water (ocean, lake, pool, hot tub)? yah a hot tub
*Had sex in an elevator? No
*Had sex in a cemetery? No
*Had sex in a store dressing room? No
*Used alcohol to lower your resistance to sexual advances? yah
*Allowed yourself to be felt up by a stranger? Yes
*Felt a stranger up? yah
*Looked at a nude magazine? i'm a guy do u even have 2 ask
*Looked at an explicit magazine? Yes
*Watched a porno? Yes
*Look at porn online? Yes
*Seen a live stripper? yes
*Seen a live sex show? yes
*Watched someone having sex without their knowledge? No
*Showered with a partner? Yes
*Bathed with someone? yes
*Flashed someone? guys don't flash we moon
*Streaked with a group of six or more? No
*Stripped for someone? Yes
*Stripped for a group of 3 or more? No
*Participated at a nude beach or nudist camp? No wana try that
*Been the only nude person in a group of 3 or more? yah i lost in strip poker
*Played strip poker (or a similar game involving nudity)? Yes
*Showered while someone watched? No
*Masturbated? Yes
*Masturbated while someone watched? no i think thats a bit weird
*Masturbated for a group of three or more people? No
*Masturbated covertly in public? No
*Masturbated while on the phone? Yes
*The last time you masturbated while on the phone? w/ gf while is ait military job train on leave
*Masturbated while watching someone on cam? Not yet
*The last time you masturbated while watching someone on cam? ...
*Masturbated to someone's picture? magazine count
*Had sex while you knew someone was watching? yah that was hot
*Been walked in on while having sex? Yes
*Walked in on someone else having sex? Yes
*Had phone sex? Yes
*Watched a porno film with a sexual partner? yes
*Been the photographer for a nude photo? No
*Been photographed nude? partly on a phone
*Been photographed having sex? No
*Been videotaped having sex? yes
*Watched a regular sexual partner having sex with someone else? yah that bitch was cheatin on me
*Did this quiz make you horny? sum parts

AFTER you're done... put your name at the bottom, along with your score.

<a href="http://www.humanforsale.com" title="How much am I worth? Personality Test">I am worth $2,168,000 on HumanForSale.com</a><br><a href="http://www.humanforsale.com" title="How much am I worth?">How much are you worth?</a>

thats wat it says i'm worth tell if ur worth more i know there r sum out there

Body: SEE HOW MANY PEOPLE SEND THiS BACK TO YOU!
EVEN iF YOU HAVE A BOYFRiEND OR GiRLFRiEND- REPOST THiS!

1. Your Name:

2. Age:

3. Favorite position (s) ?

4. Do you think i'm hot?

5. Would you have sex with me?

6. lights on or off?

7. Would you have to be drunk?

8. Would you take a shower with me?

9. Have you ever thought about having sex with me?

10. Would you leave after or stay the night?

11. Do you like cuddling afterwards?

12. Condom or skin?

13. Do you give Oral pleasures?

14. Do you like to recieve Oral Pleasures?

15. Have sex on the first date?

16. Would you kiss me during sex?

17. Do you think I would be good in bed?

18. Three sum?

19. Anal yes/no?

20. How many times would you like to cum?

21. Would you use me as a booty call?

22. Do you like fore play?

23. What is fore play to you?

24. Can we take pictures of the act?

25. Will you post this so I can fill it out for you?

[

92% PERCENT OF THE TEEN POPULATION WOULD BE GONE IF ABERCROMBIE AND FITCH SAID IT WASN'T COOL TO BREATHE ANYMORE. REPOST THIS IF YOU ARE ONE OF THE 8% WHO WOULD BE LAUGHING...MEANING YOU DON'T WEAR OR LIKE A&F

]



My older tat

Hay here me IMs and Myspace hit me up im online alot

www.myspace.com/armyhardened

msn
i_yell_at_my_monkey@hotmail.com

yahoo
i_yell_at_my_monkey

aim
dont got 1 sorry